2011 CHEVROLET TAHOE LT
$18,995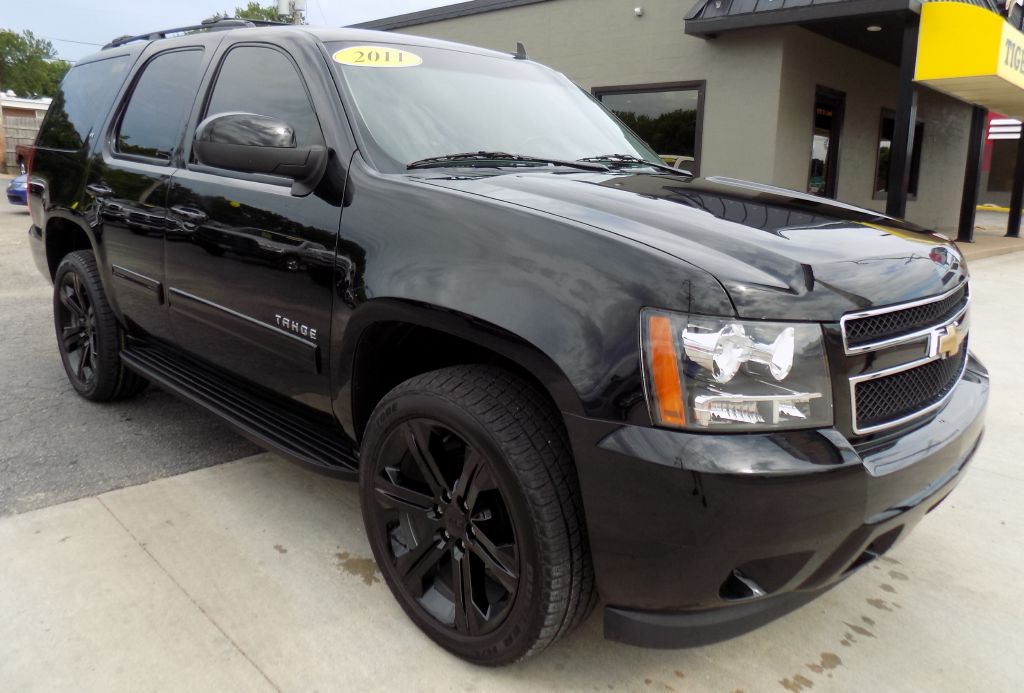 Dealers Description
4WD, LEATHER, 8 passenger big SUV! Come and check it out quick! This Tahoe LT is super nice! Seat up to 8 in this rig! Equipped with: 17 inch alloy wheels, leather seats, dual power seats, dual zone climate control, tow, running boards, Onstar auto dimming rearview mirror, foglights, and much more!
Installed Options
Air Conditioning
Power Windows
Power Locks
Power Steering
Tilt Wheel

AM/FM CD/MP3
Satellite
AM/FM CD/DVD
Sentry Key
Keyless Entry

Daytime Running Lights
Dual Airbags Front Head and Side
Active Seatbelts
Passenger Airbag Sensor
All Wheel ABS

View this vehicle online @ www.tigerlandmotors.com
www.
mach20autos
.com - automotive website solutions